Boys Bouncers

Rent for 2 - 4- 6 - even 8 hours for the same low price.

Filos jumpers Party rentals have multiple units and themes that will fit your child's party. These characters units are essential to your parties success. When your child asks for it, We Have it! We have a variety of super heroes like spider man, batman, power rangers, and incredible hulk. Also, for truck and car lovers we have a spectacular Monster Truck and Lightning McQueen cars jumper. You can always count on us, to deliver with smiles and always keep it fun and exciting for your kids. We promise that you will love our service and that we your kid's will too! Finest bounce houses in town, available for parties, at filos jumpers Party rentals you could have all wat you need for this event table and chair rental, tent rental, and also counting with cotton candy, snow cone, popcorn, and hotdog warmer.

if your set up area need sand bagas please book them regular bouncer needs 4 sand bags

.
4 Sand Bags for Bouncing Houses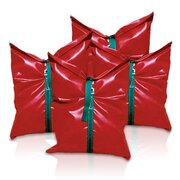 Batman club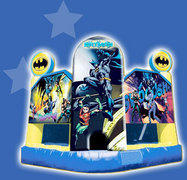 Batman modular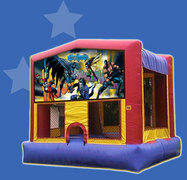 Cars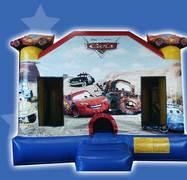 Cars modular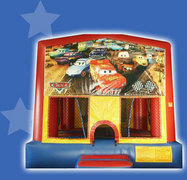 Hulk Club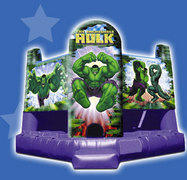 Jimmy Neutron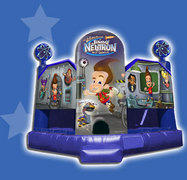 monster truck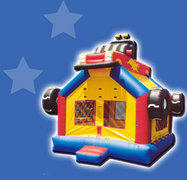 Ninja Turtles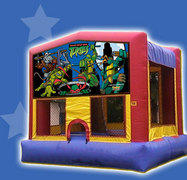 Pirates of the caribean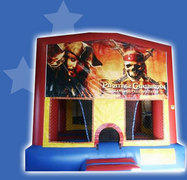 Spiderman modular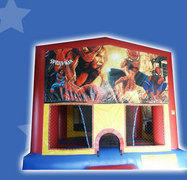 Spiderman 2